Old computers, traditional construction, summer cafe, local newspapers. You can play! All this is offered by T:mi Saloisen Pirtti. Our head office is in the region of North Ostrobothnia in the center of Saloinen and other office in Saloinen Arkkukari.
The Saloinen Computer Museum can be found at our location in Arkkukari. In the computer museum, you can find a suitable Datasaab D22 mainframe computer from 1971, Prime 300 and 400 mainframe computers, mechanical calculators, UNIX machines and gaming computers and home computers. And you can play here in Saloinen!!
We are open every summer for the last two weeks of July. At other times we are open by appointment.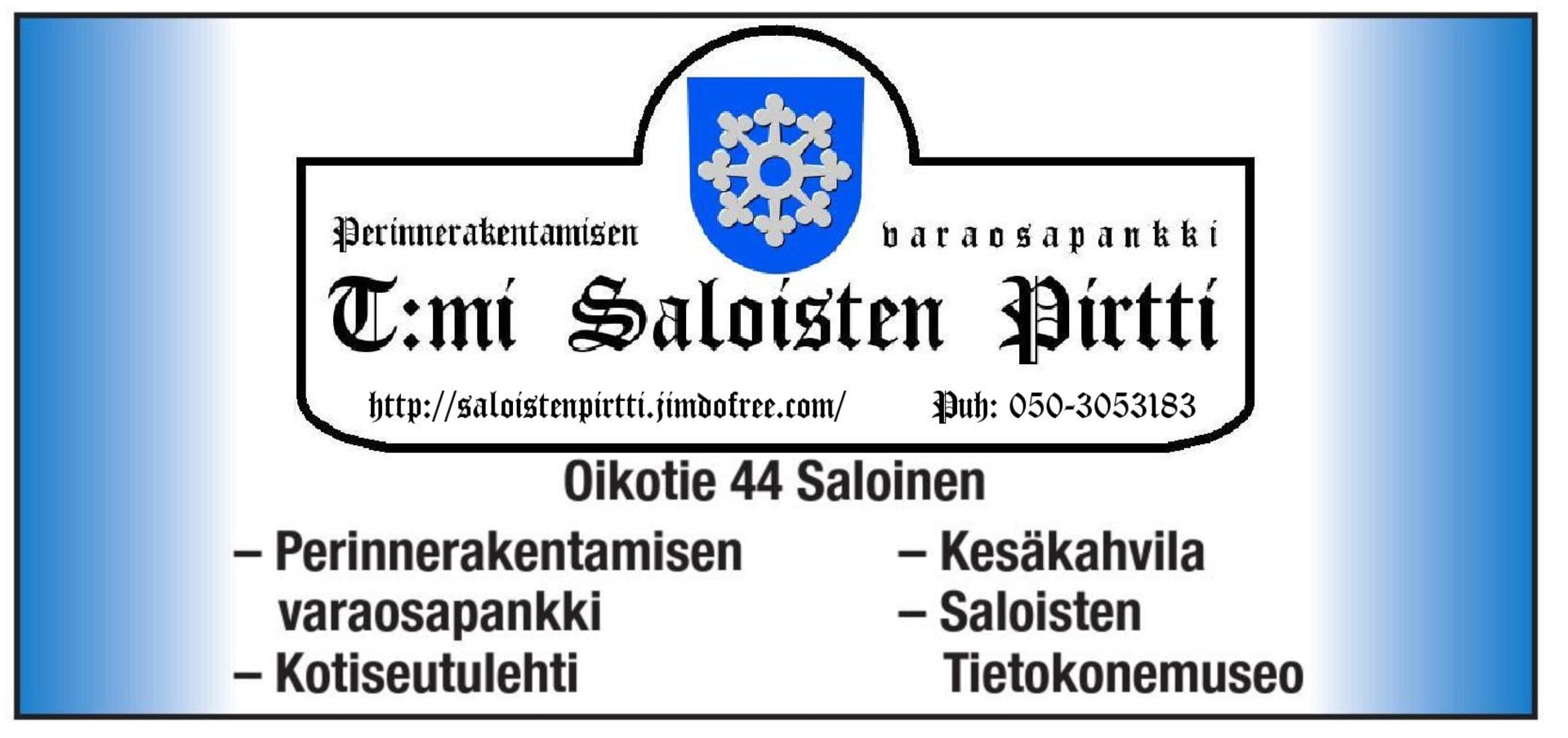 T:mi Saloisten Pirtti
Arkkukarintie 55
92210 Pyhäjoki
mikko.kettukangas

gmail.com